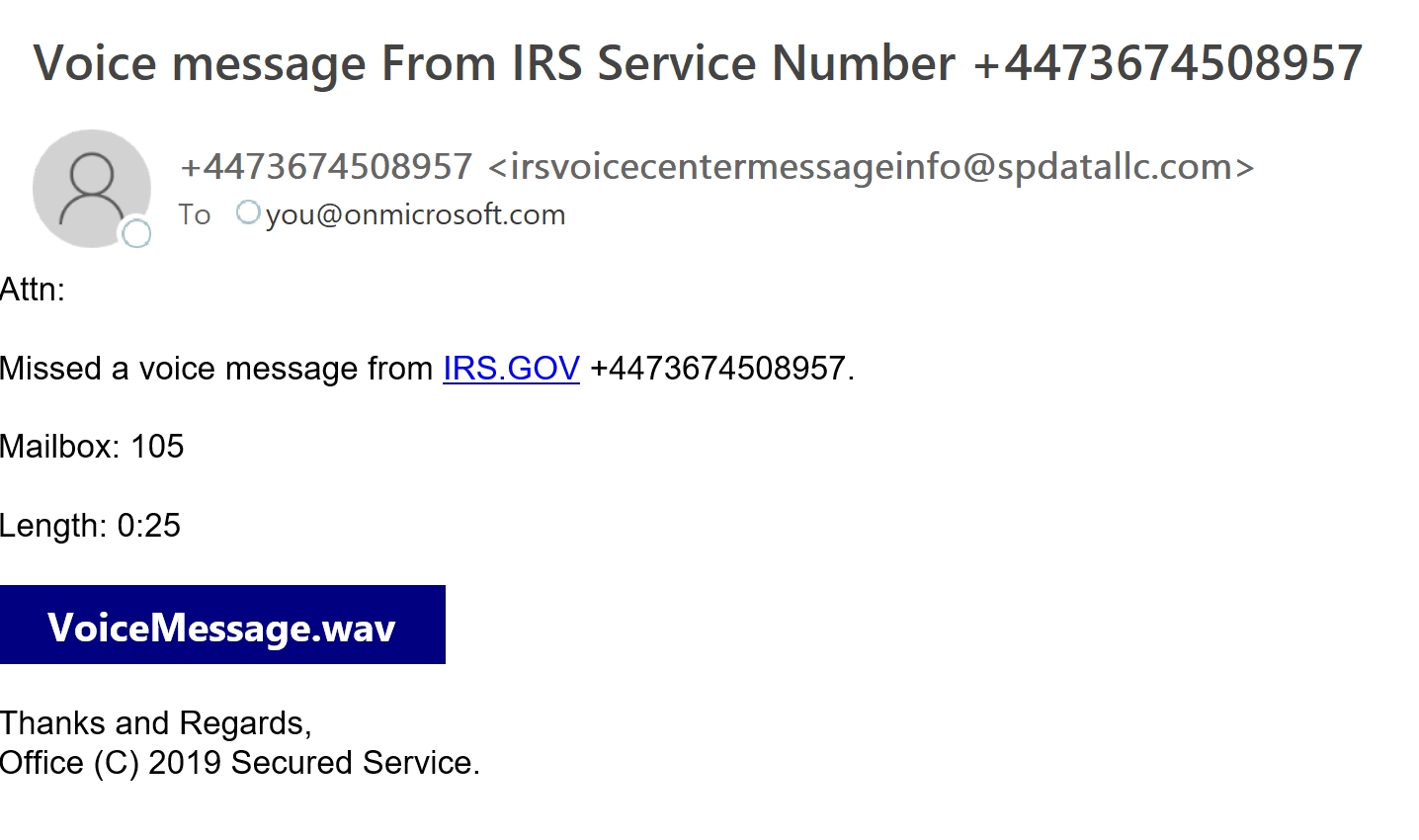 A typical way to get a virus or worse on your computer. You receive an email stating that you received a voicemail. You only have to download the sound file (which is a virus).


==============================
Attn:

Missed a voice message from IRS.GOV +4473674508957.

Mailbox: 105

Length: 0:25

VoiceMessage.wav

Thanks and Regards,
Office (C) 2019 Secured Service.

Report comment
Thank you for report a misuse case.
Please login or register to leave a comment…