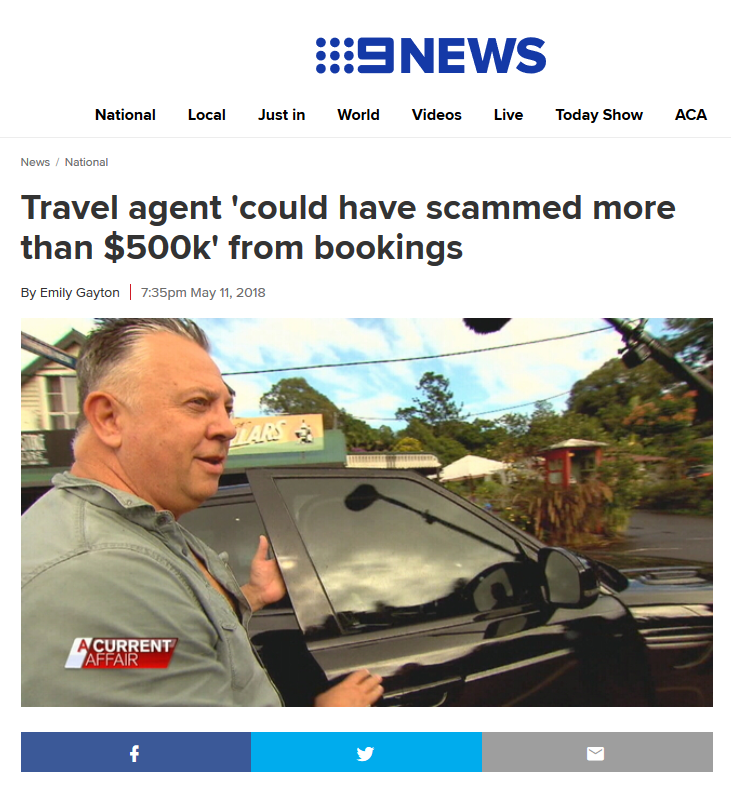 My partner and I booked through Paypal a $99 per person accommodation package for 7 days for 2 people = $198 for Thailand and I could use it within 2 years of date of purchase which was purchased on 25/6/2017.
We booked through a lady named **** *****@travelalot.com.au.
I was pretty excited that I had 2 years to use our $198 voucher which gave me plenty of time to save up my hard earned cash.
Our voucher was sent directly to my email address as soon as I had paid from my credit card via Paypal.
In February 2019 my partner and I decided we wanted to book flights and go to Thailand with our $198 pre paid accommodation package. We were looking at going around September 2019 for my birthday.
I was gathering information regarding what resort we should go to while watching television.
To my horror when I was watching a Current Affair on channel 9 Adelaide I heard a story about a company called Travelalot scamming people all over Australia including myself and my partner out of thousands and thousands of dollars.
I was absolutely sick to my stomach when I watched the story and realised we had been scammed!
As soon as I realised I picked up the phone to call Travelalot on **** and the number was disconnected.
I then found my original email correspondence with *** and have since sent **** approximately 4 emails and I have not had any reply.
I have contacted Paypal who wont assist me because the transaction is over 180 days.
I have tried ACCC and have been advised to file a scam complaint which I have done.
Report comment
Thank you for report a misuse case.
Please login or register to leave a comment…