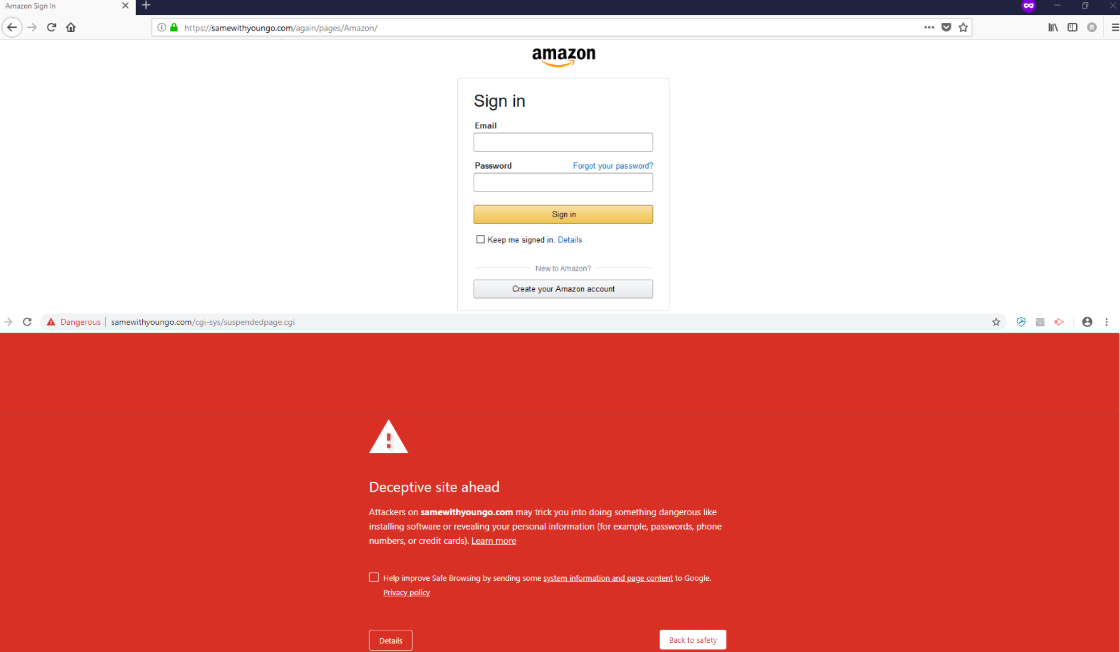 I got an email from what looked like Amazon saying that my card had been declined and my order would be canceled if I did not update my payment method.
The email looked very convincing and even showed an order number.
I was suspicious. Before clicking on anything, I checked my credit cards on my phone and saw that none of them had holds, I checked my Amazon account, and saw no notifications in my payment center or any flags on my recent orders. Then I compared my recent order numbers to the one in the email and found they did not match.
A quick hover over the links in the email revealed they directed to a website "samewithyoungo.com/Again/pages/Amazon" I copied the link and opened it in a private window of Firefox (I don't have any of my private info stored on Firefox). What I found was a clone of the Amazon sign in page. I'm sure the page tags you with a key logger, stealing your Amazon sign in info as well as the payment info once you sign in to amazon.
Report comment
Thank you for report a misuse case.
Please login or register to leave a comment…