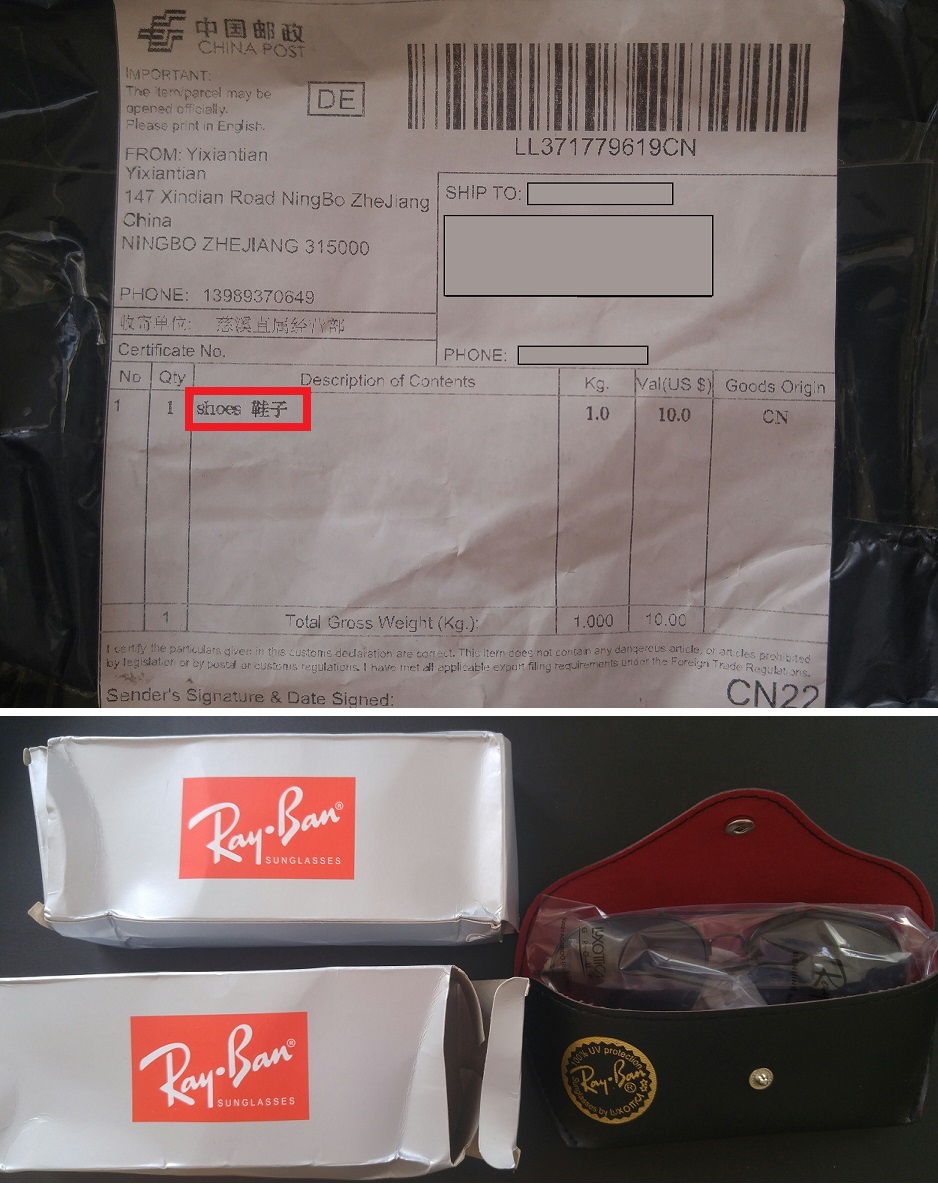 Ordered shoes for 50 Euro from this site. The price a "normal" price for the shoes, nothing suspicious there, I just used this website because other websites did not have my size. After several weeks a package arrived from China. On the external customs form was printed "Contents: shoes, Value: $10". Inside the package were 2 pairs of fake Ray-Ban aviator sunglasses.

I have been in constant contact with the "service department" of this site since then. They answer each e-mail after about 1 week. They are always friendly and polite but the e-mails essentially say nothing useful. They APPEAR to be offering to reduce the charge to my VISA card by 40% if I keep the fake glasses.

They have said that they support return/refund and I must return the glasses if I want a refund or exchange for the shoes that I actually ordered. They even apologized for sending the wrong merchandise and blamed it on an error in the warehouse. BUT still want me to pay for the return (a registered return package costs essentially 40 Euro).

Spoke to my (VISA card) bank and they said they since something was sent to me they cannot refund the money, I must work it out with the business.

At this point I have to assume that this site is a scam site that knows exactly what they are doing. And what they are doing is essentially theft. At a minimum if anything goes wrong there is no chance for redress.

AVOID!
Report comment
Thank you for report a misuse case.
Please login or register to leave a comment…