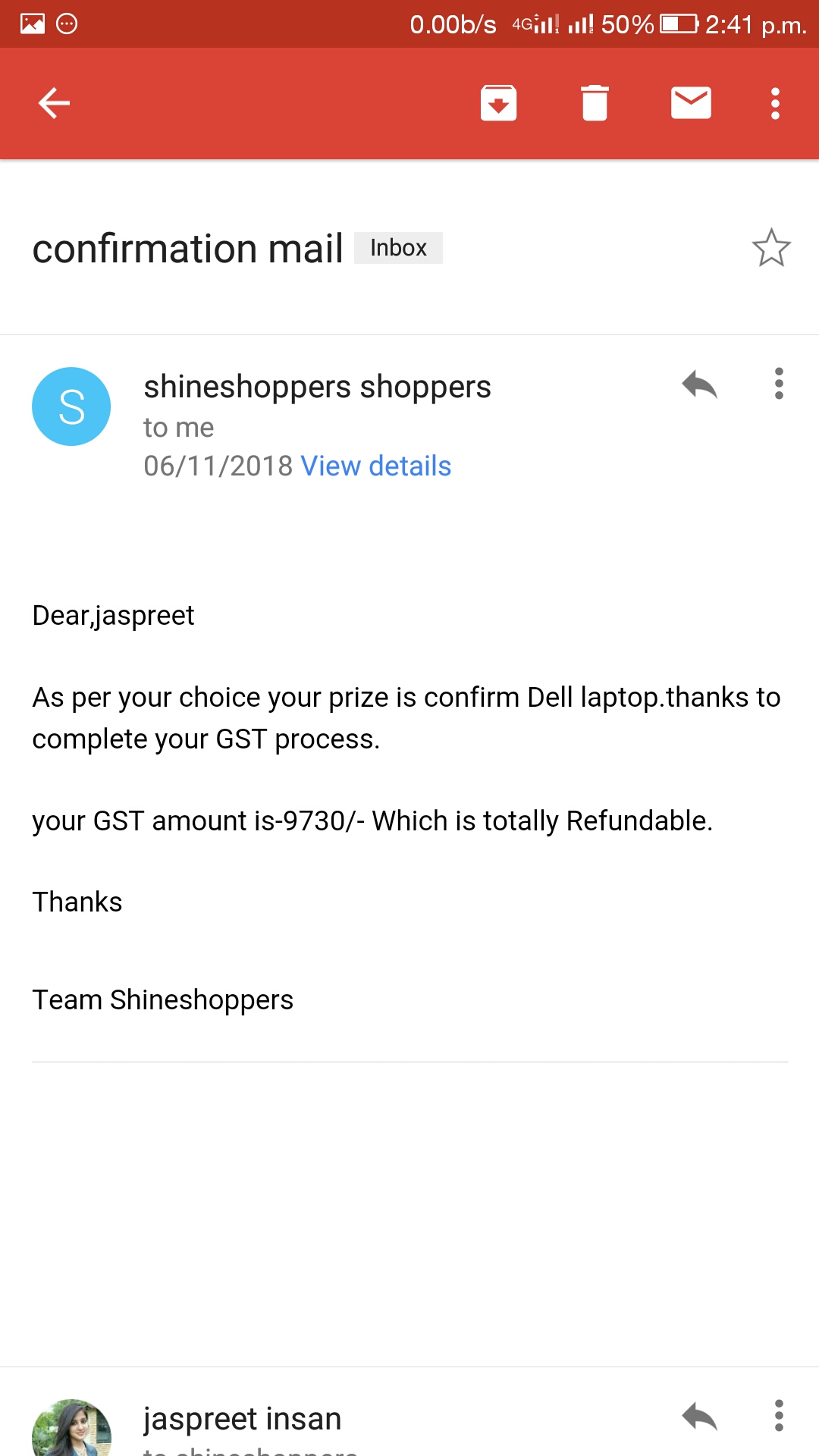 Www.shineshoppers.com are big frauds......they used to call me and told me that I have won prize on product that I have shopped from paytm.....they were having all my details related to that particular product that I shopped from paytm......this was the reason that I was trapped and payed them amount of rs. 25,000 through paytm into three installments which they asked me to pay step by step( they didn't told me the whole procedure before) first they asked to purchase anything from their website worth rs 1000...I did the same next they told me that I hv won dell laptop..I was also in need of laptop soo I was trapped.... now they asked.me to pay rs 9730 as gst amount which is totally refundable after 12 hours( they sent me Email also regarding this refund) at last they told me to pay 13,786 as last amount for insurance of prize product (laptop) and they told me that this is totally refundable with your product
.....and it's about 4 months now they even didn't delivered my product which I shopped from their website shineshoppers.com nor they returned my money.....and they are not attending my phone calls and are cont. Making their own rules ......I hv even filed a complaint against them paytm find them fraud and they have blocked their account from paytm ....but there is nobody to help me to get my money back ...and I hv lost rs.25,000 ......they are totally frauds.......I want to take action against them but I don't know how.....
Report comment
Thank you for report a misuse case.
Please login or register to leave a comment…