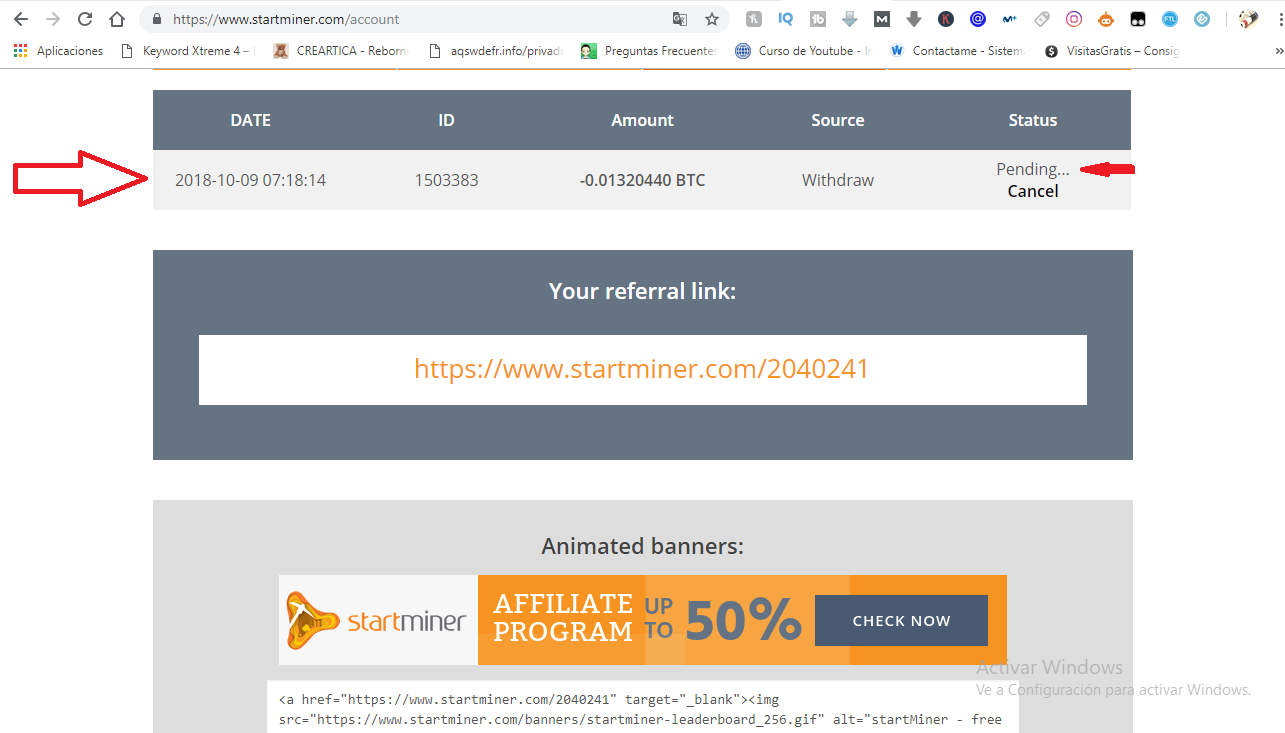 This page tells you to invest a money by making a upgrade (https://www.startminer.com/home#div-upgrade) to collect the accumulated bitcoins before.
But never be paid. I write to the manager and never answers me.
I am currently waiting almost 5 months for a payment with what I am clear that this page is scam. Do not invest your money to lose this web. Scam do not invest fraud. Does not pay
Report comment
Thank you for report a misuse case.
Please login or register to leave a comment…