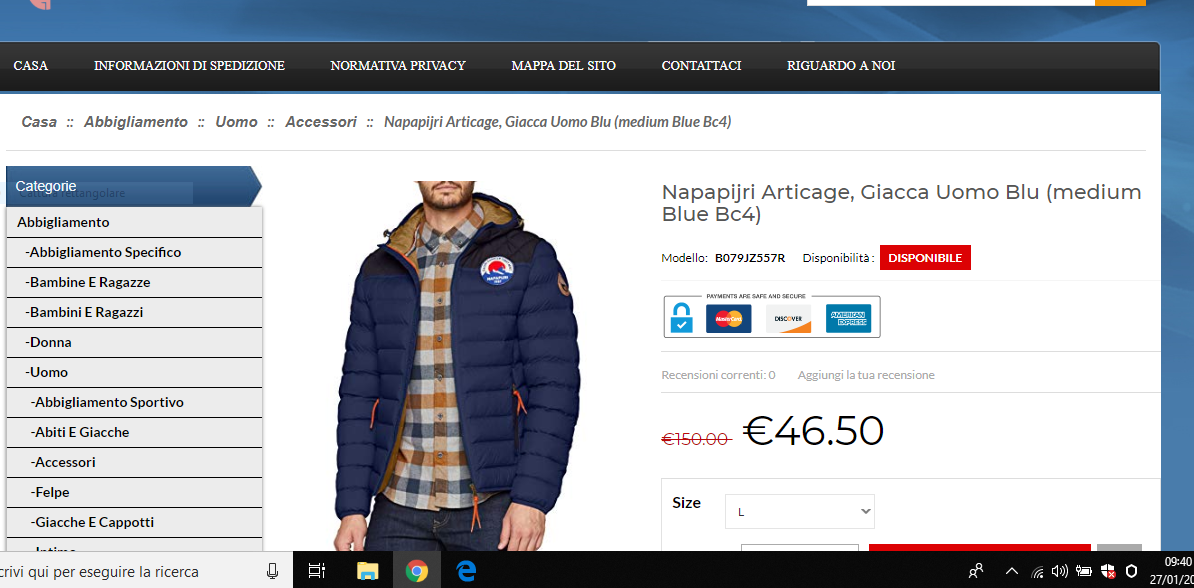 I ordered a Napapiri articage at an unreasonable price of 45 euros and free shipping. It was shipped to me with a tracked expedition but i received two poor value sunglasses.
The site sells the best brands clothes and jackets all at a price of 40-50 euros. For sure it is a scam site. They offered to me the refund of 20% even if i will not use that glasses.
I think that they propose items at an attractive price but then they ship something different of poor value. When one makes a claim they use the narrative that it has been a mistake in logistics department.
Report comment
Thank you for report a misuse case.
Please login or register to leave a comment…