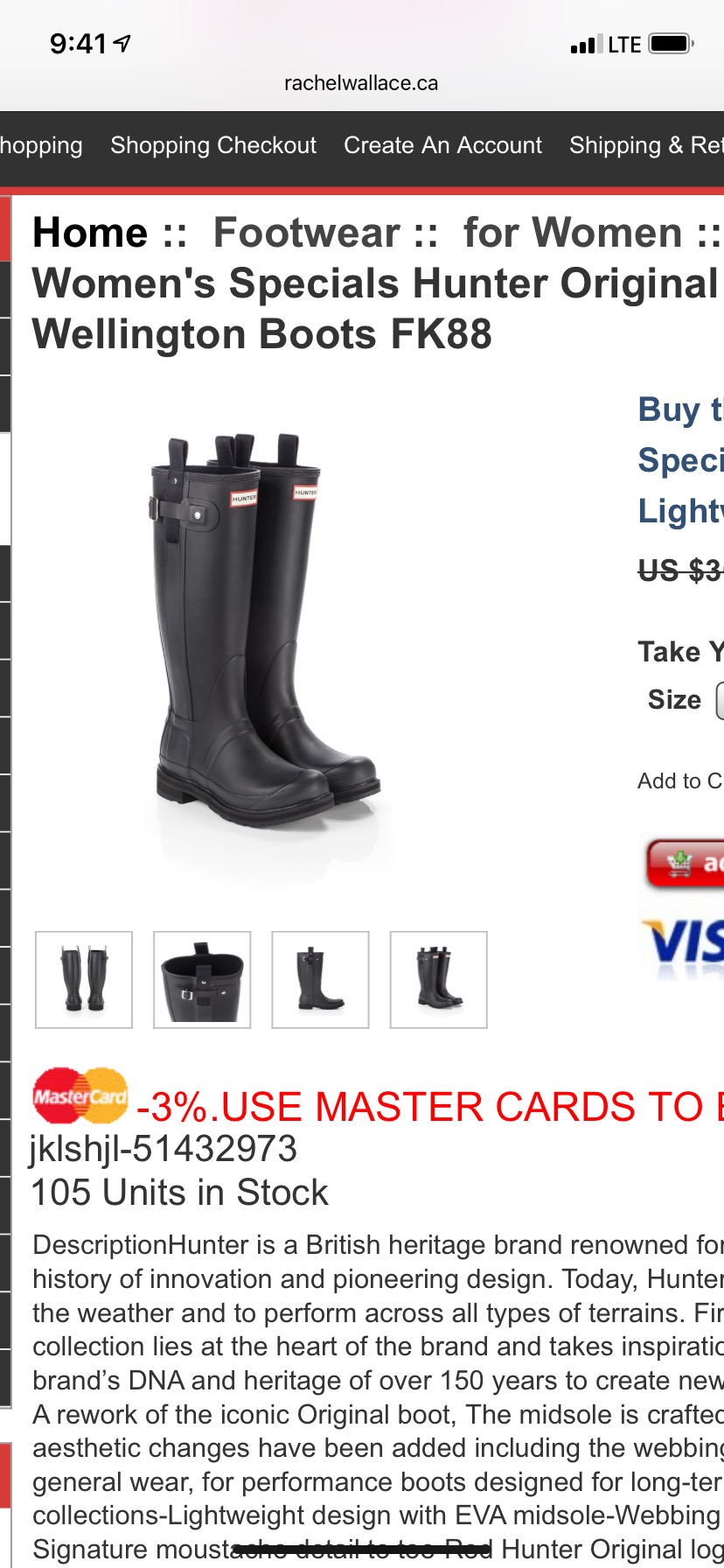 is website isn't even a scam, it's plain old theft. First of all this is not some small Canadian boutique as they try to appear.
A week after ordering a pair of Hunter Wellington, pull tab boots ($310 / $145) we heard nothing. Then shortly there after we received tracking originating in China.
Two weeks later the boots arrived.
These are not even fake Hunter boots. These are unbranded, generic trash that one would expect for $8.00 at a fea market. The box is branded MAIYU. A complete waste of time and now I'll wait up to another 45 days while my CC company goes through the process of retrieving my money.
I cannot stress enough to avoid this website.
Report comment
Thank you for report a misuse case.
Please login or register to leave a comment…