Lovespellsbytabitha.com: you put a spell on me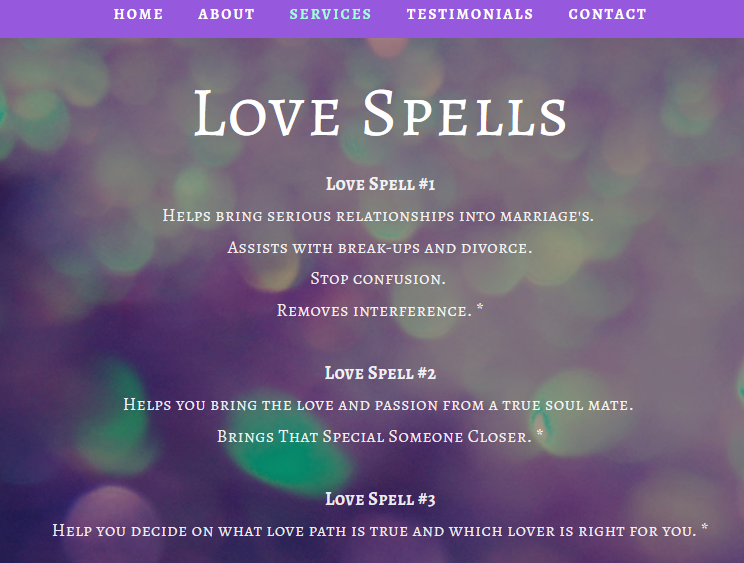 This psychic is a scam. She preys on your emotional vulnerability stating she can help. Asking for more money every single time and just stops talking to you within weeks with no results. After asking for a refund, she keeps stating a family or friend died, shes in the hospital, or many excuses along the line that she is unavailable because so many people has dead thats close to her in such short time. She states she haven't actually started any work because she hadn't talked to me or they just finished the candle. She keeps saying, she'll call back for refund payments and never do. I been trying to get a refund from her for over 4 months now. She is a fraud!! I was supposedly working with her grandmother and she took on my case. She told me her name was Tabitha. Oddly enough, this site states her name is Eva and they are the same person. Another business she goes by is Chakra Meditation Center Readings By Eva

BEWARE!!! Do not give her any personal details of your life nor money. She is a FRAUD!!
Report comment
Thank you for report a misuse case.
Please login or register to leave a comment…