Investcoin.ltd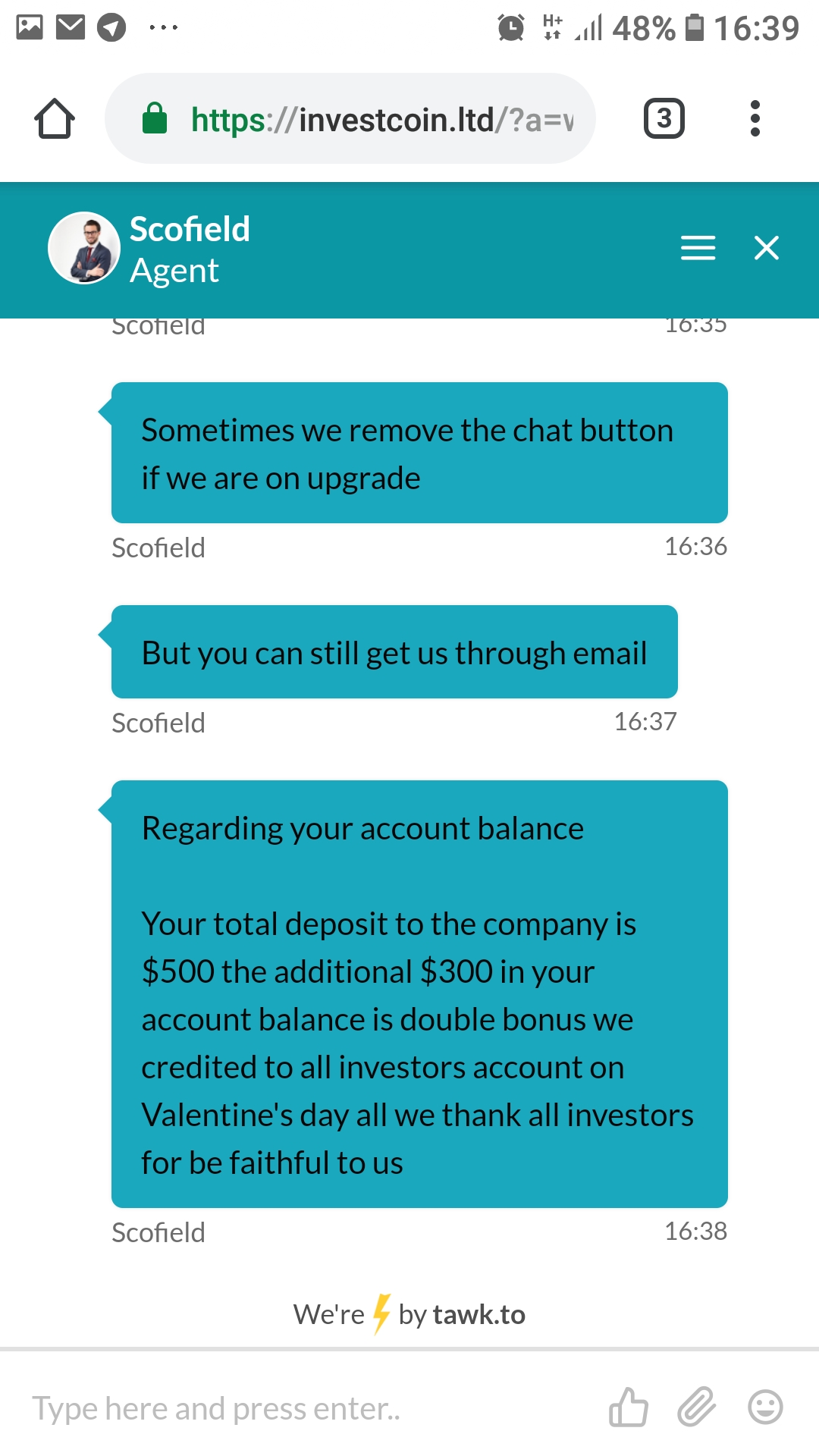 I was scammed by them by asking depo for second round $150 if need my first depo of $150 pass thru n counted in.
After completed 4 days n on withdrawal of $330, they asked $200 for next depo to release the money but given wrong add n asked to pay second round of $200 with new wallet address to get that money.
After approval, they block the chat box & change my password.
I beleive they controlled the acc.
Report comment
Thank you for report a misuse case.
Please login or register to leave a comment…