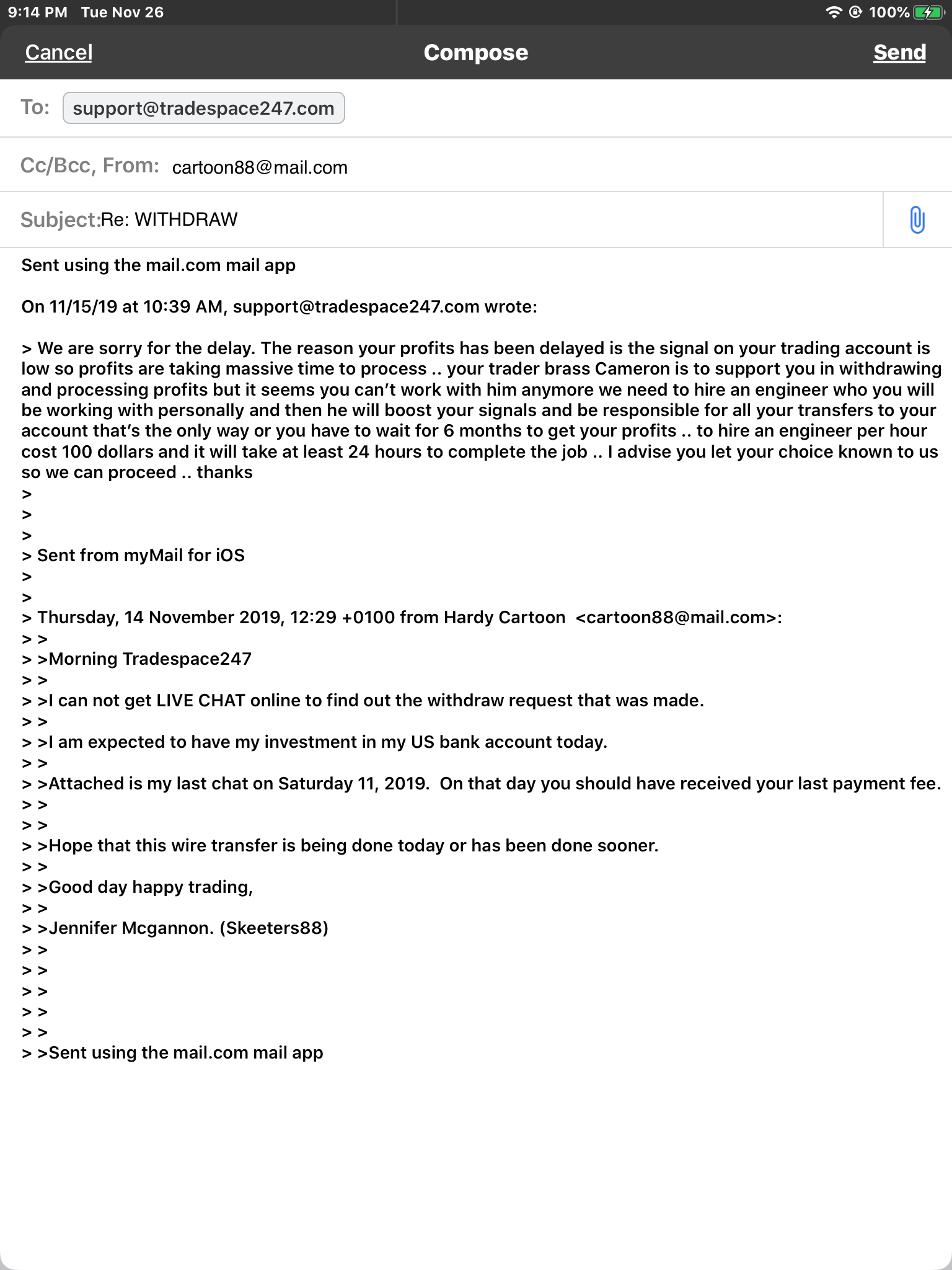 After trading you have to pay brokers fee of 20% after paying fees,late, transfer fee the delays of withdraw start.
Then the excuse on why is really scam and email is down below.
What happens is more fees the engineer puts your funds in a bitcoin wallet along with a private key so you don't get your money unless you pay 12,000.
The email for that is so fraud and not real that someone with smarts can recognize the scam email right away.
ANDREW BRASS CAMERON a is the main person of interest. He prays on Instagram accounts looking for people who he can target.
2020 is the year to bring down the site and ANDREW for fraud charges.
Report comment
Thank you for report a misuse case.
Please login or register to leave a comment…