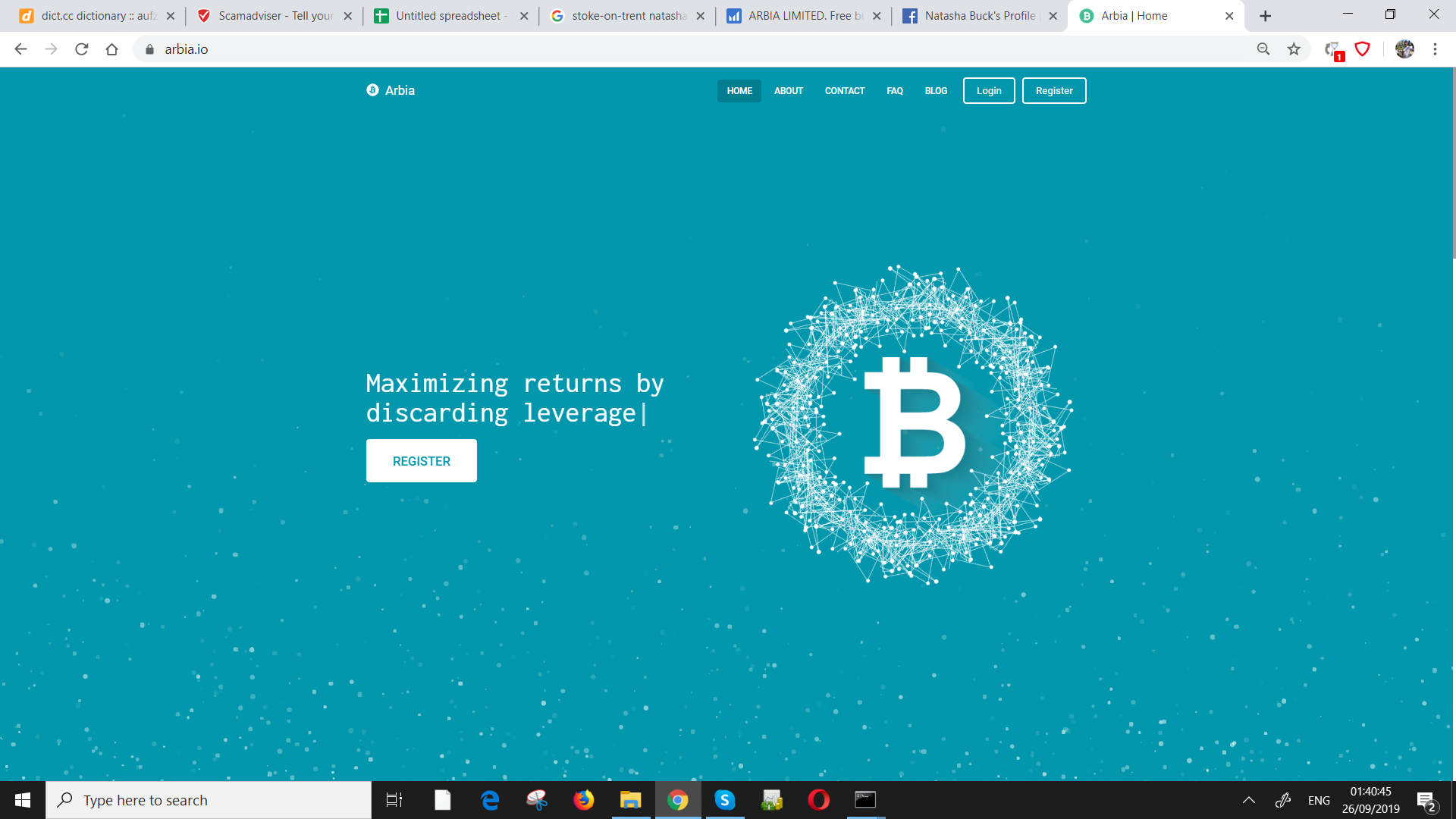 ARBIA.IO belongs to the directors Anthony Roger Buck, born Sept 1983 and Natasha Mary Buck born June 1980, Stoke-on-trent, Staffordshire, UK
Arbia.io offers a scheme called "Search for Satoshi". you invest BTC and get in return BTC paid out for keeping the web page of ARBIA.IO open, max 80% per month. If you reinvest into the scheme no fees are charged, withdrawal is charged with 50% fees which have to be paid before you get the BTC out of the wallet. The wallet is not accessible for you, only the retention agent can release BTC for you. The retention agent, in my case Nicola Varga, Italien, is only reachable by skype, if he wants to be reached. In my case he disappeared for three weeks wthout any word. from time to tme he was online but did not read nor answer any question for three weeks. No phone contact, no email available, adress is shared with 50+ other companies. Support function is not working, password can not be changed. Arbia removed 10 BTC from my wallet and asked me to pay the fees for it or the "contract" will be declared as forfeited by me. My complain about the theft of 10 BTC was replied with "you took it, pay the fees!". My request for investigation was replied with "may be later, first you have to pay the fees, then we may investigate your claim". ('thief investigates theft"). Arbia quickly closed my account, swallowed my 67.5 BTC investment plus 56 BTC earnings.
Report comment
Thank you for report a misuse case.
Please login or register to leave a comment…