Bitcoinminas.com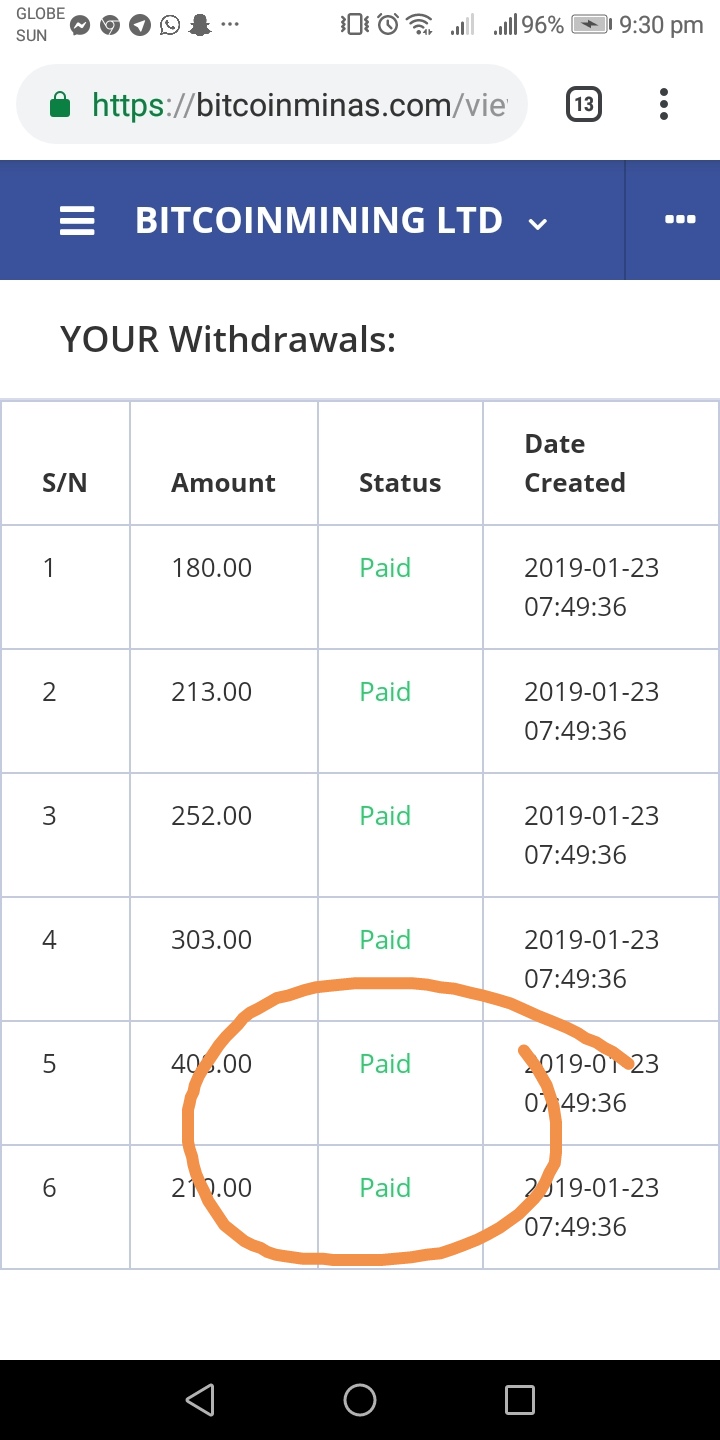 This site is a scam. Theyl lire people to invest. In around 5 to 6 days of reinvesting, they announce a maintenance that will lock your funds. They will ask you to pay more as yoi have been merged to he next plan.
*** is the admin and his members are those the one that shows payments of big amounts. They are ****, ****, ****, and a lot more thaf shows proof of withdrawal. You would not dlubt as ypu money is getting paid daily. I already paid they called merger and addtl 50 to fasten the withdrawal but they did not pay me for may last investment of $618. I HAVE SCREENSHOTS OF MY CONVO WITH THE CHAT AND ADMIN. They are bad people and will fool you. They will kickout you out of the group in telegram once you question them. Please do not invest on this aite and dont be victimized. I can still login to my acct but no chat aupport is available. My friends helped me by sending messages to the admin and gc were also kicked out and blocked from the gc. I still believe karma is real and god is watching them
Report comment
Thank you for report a misuse case.
Please login or register to leave a comment…