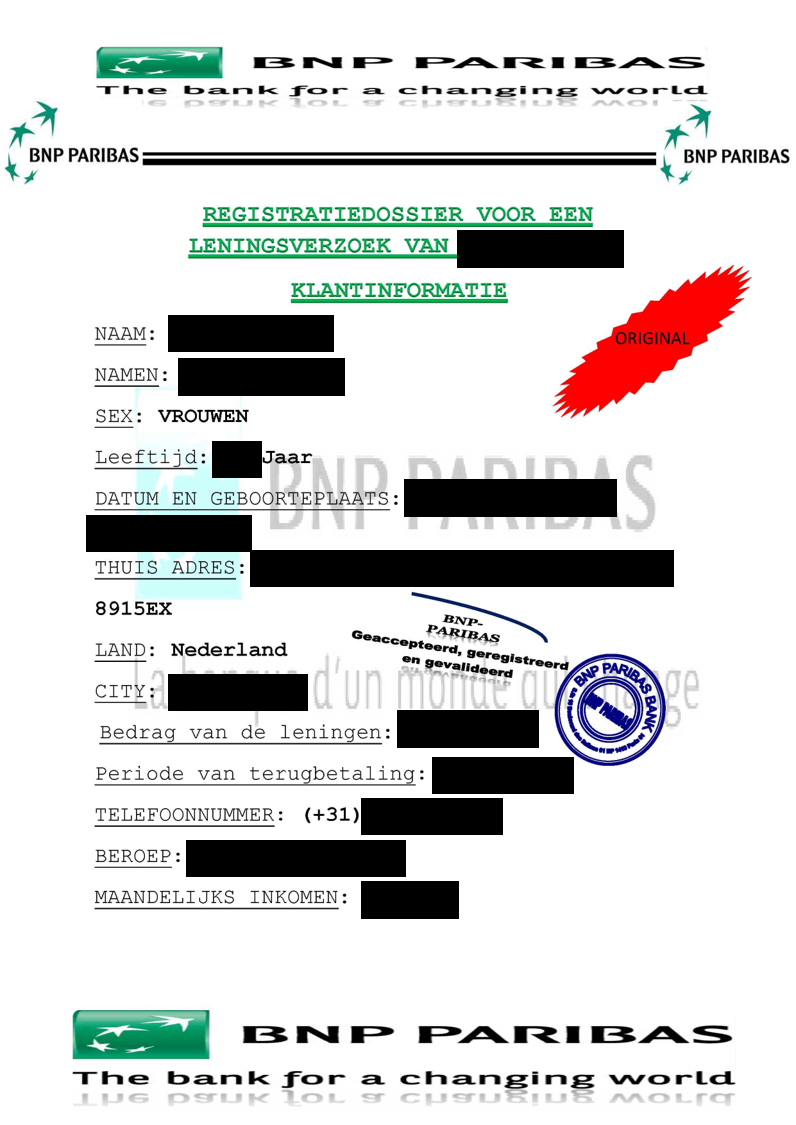 This site wants to let you believe that your loan is secure, but after payment of 202 euro they want to let you pay for an insurance . Amount to pay: 58euro.

They approach people who are in need of money on Whatsapp.

I have contacted BNP Paribas Rotterdam and they told me it was a scam.

I am going to the police in the Netherlands and shall mail all e-mail and Whatsapp notes to BNP Paribas Rotterdam.

They opperate from France, so it seems. They use the logo of BNP Paribas France.
It is a scam!
Report comment
Thank you for report a misuse case.
Please login or register to leave a comment…