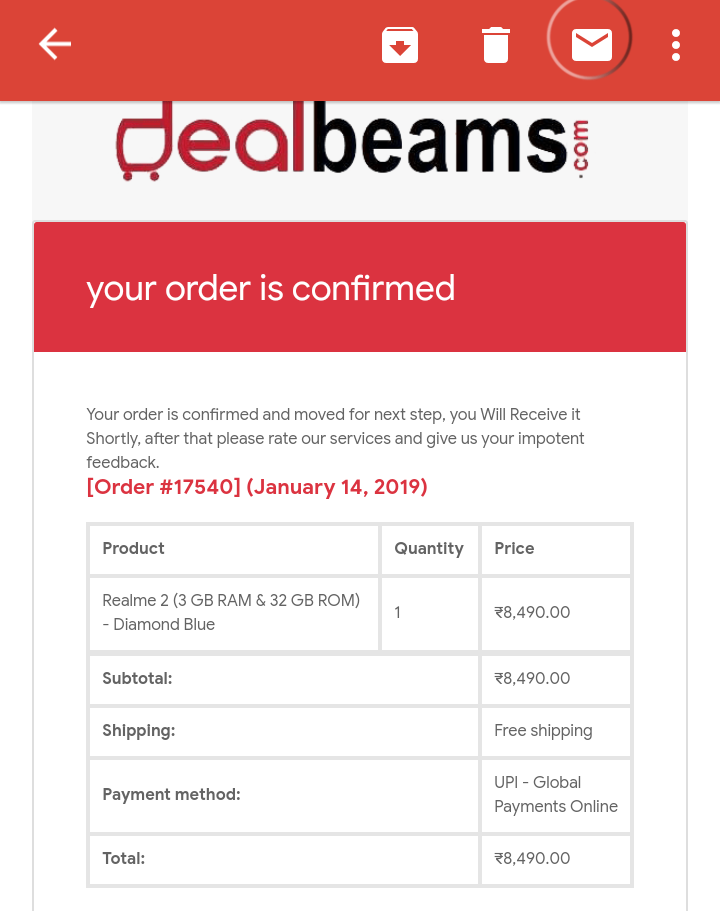 I placed the order realme2 32gb phone on https://dealbeams.com on January 14th,I got confirmation SMS and mail from the site.

But yet they didn't provided shipping details,I have sent a mail given in the home page of their website on 15th January, They gave reply on January 17th to me that "their servers are attacked by malware and virus, provide screen shots of order details and UPI ID".

I sent them the mail regarding my order details & UPI id, in reply they mailed me the" we will refund the amount in 3-5 banking days"

Yet the paid amount was not refunded. Now the website also not opening. The toll-free number also not working....
Meld reactie
Dank je wel voor het rapporteren van een geval van misbruik.