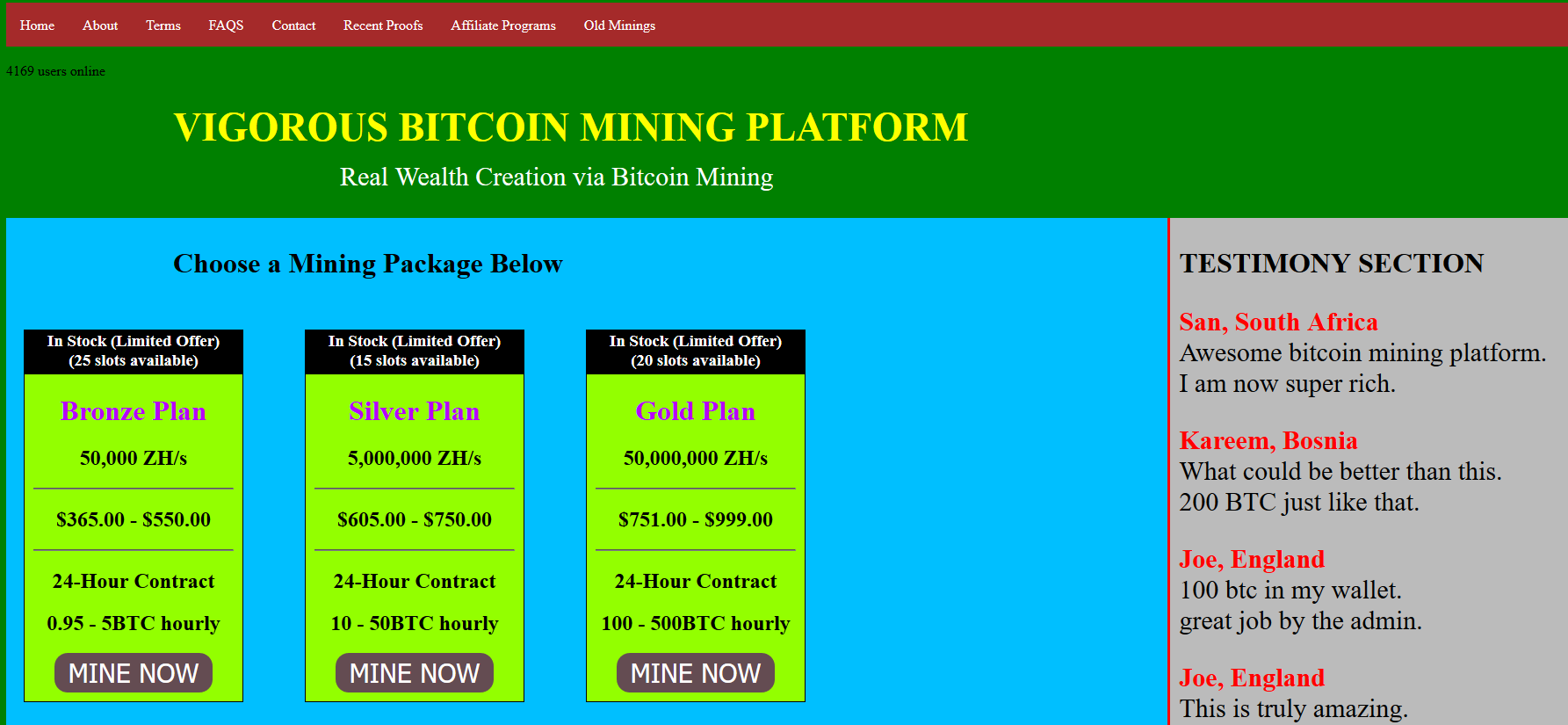 ceo@vigorousmines.com
Dr. Jack Bagley, the CEO and FOUNDER of Vigorous Mines Inc
It is the name he gave to me, but i think it is not his real name!

They asked me to invest then they refused to pay out the profits when i asked about the reason they said the slot got finished yesterday and our stock price increased.

The current prices on the general platform have been increased and even that very few is available. As I speak, no bronze package is available.
And they neve refunded the money !!
Segnala commento
Thank you for report a misuse case.