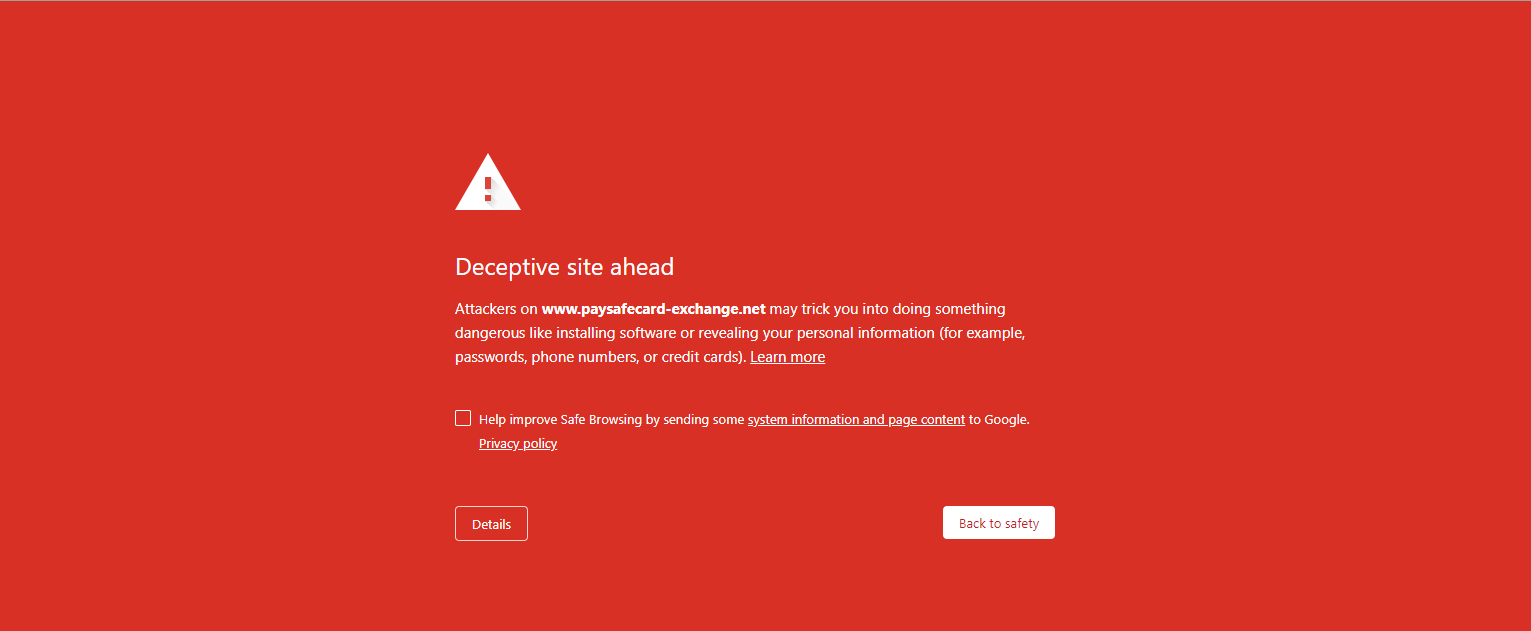 metronowsew@yandex.ru
paysafecard-exchange.net

I sent paysafe bitcoin did not come !!!!!! FAKE
Scamdviser Edit: The screenshot appearing with this post shows a clear warning. This site has been flagged on the major browsers as danagerous because:




Attackers on www.paysafecard-exchange.net may trick you into doing something dangerous like installing software or revealing your personal information (for example, passwords, phone numbers, or credit cards).



Comentario del informe
Gracias por informar de un caso de uso indebido.
Por favor, identifíquese o regístrese para dejar un comentario....;