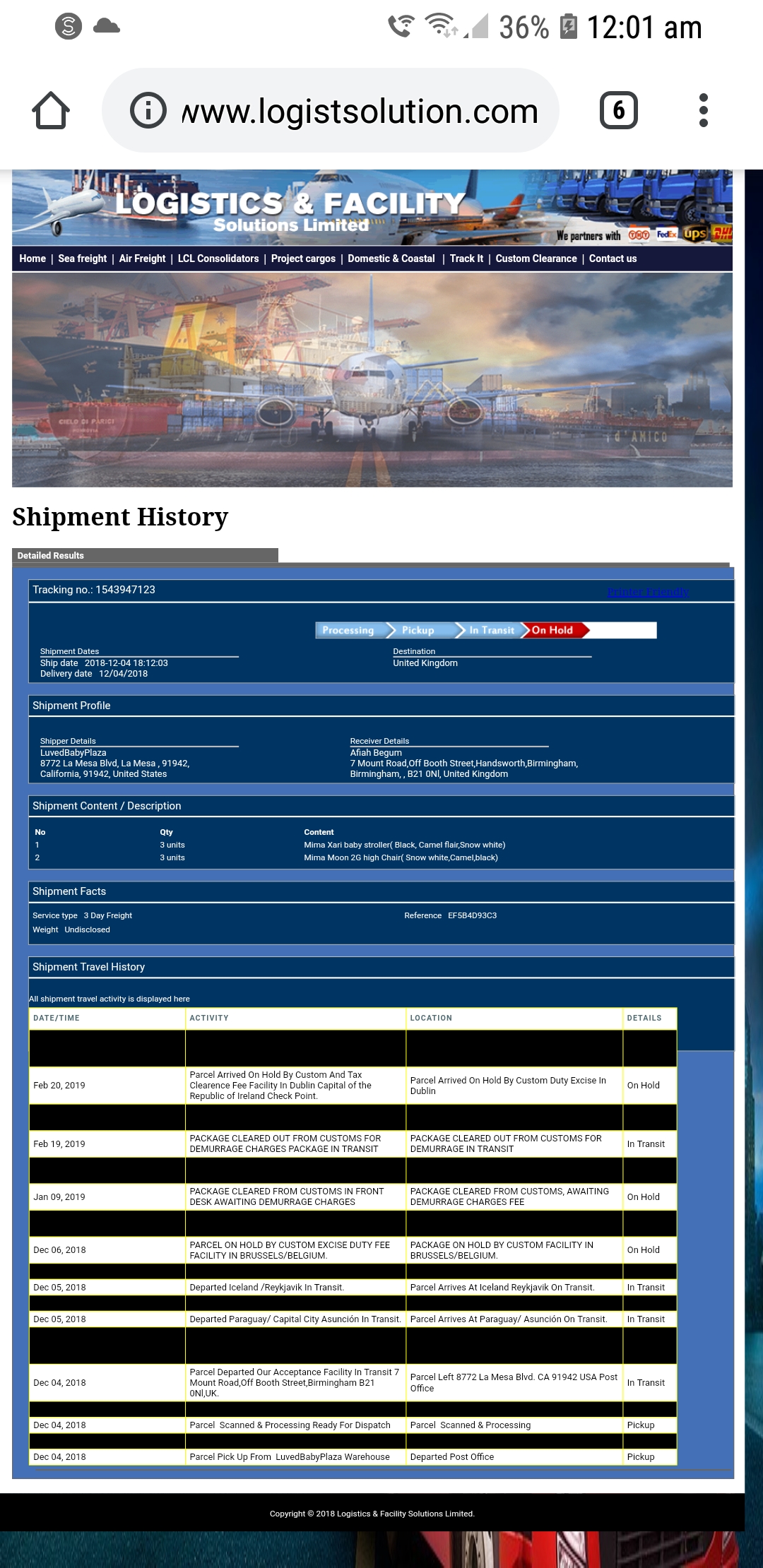 I purchased a pushchair with accessories from a company called Luvedbaby in USA. I paid 700pounds for the item then 685pounds for custom fees and demmurage fees which I wasn't told about. And now they are asking for 1100pounds more or my package won't get released. I managed to track my item from a company called logistic and solution. Website name logistsolution.com.
So I contacted them about my package and they told me to directly deal with them because the other party were flogging me off. They said altogether I have to pay 5550pounds for express delivery for the item to be posted to my address,and the company I purchased off they were supposed to send it that way to me in the first place,that was the reason why my parcel kept getting held in different countries and having me to pay fees. Plus the company Luvedbaby sent me 2 more pushchairs by mistake. Now I've paid logistics and I was contacted them through watsapp for the last few weeks. Now they are not reading my texts or getting back to me on where my package is. I can't even find their website too anymore. Don't understand why. And what us going on. At first the company I buyed it from have messed me about and now the shipping people are doing this NOW. I don't know what to do I have spent alot of money. And all I wanted to do is just buy a pram for my baby. Please help me
Signaler le commentaire
Merci d'avoir signalé une conduite inappropriée
Veuillez vous connecter ou créer un compte pour laisser un avis...