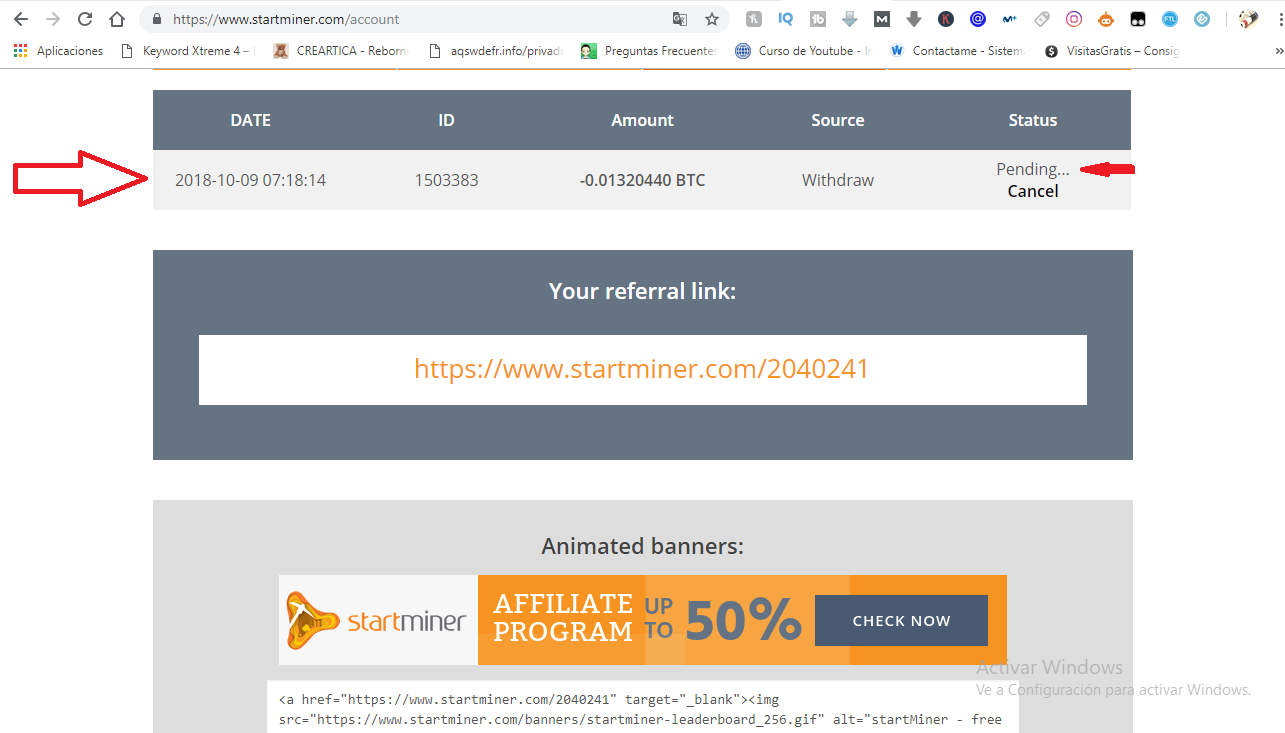 This page tells you to invest a money by making a upgrade (https://www.startminer.com/home#div-upgrade) to collect the accumulated bitcoins before.
But never be paid. I write to the manager and never answers me.
I am currently waiting almost 5 months for a payment with what I am clear that this page is scam. Do not invest your money to lose this web. Scam do not invest fraud. Does not pay
Signaler le commentaire
Merci d'avoir signalé une conduite inappropriée
Veuillez vous connecter ou créer un compte pour laisser un avis...