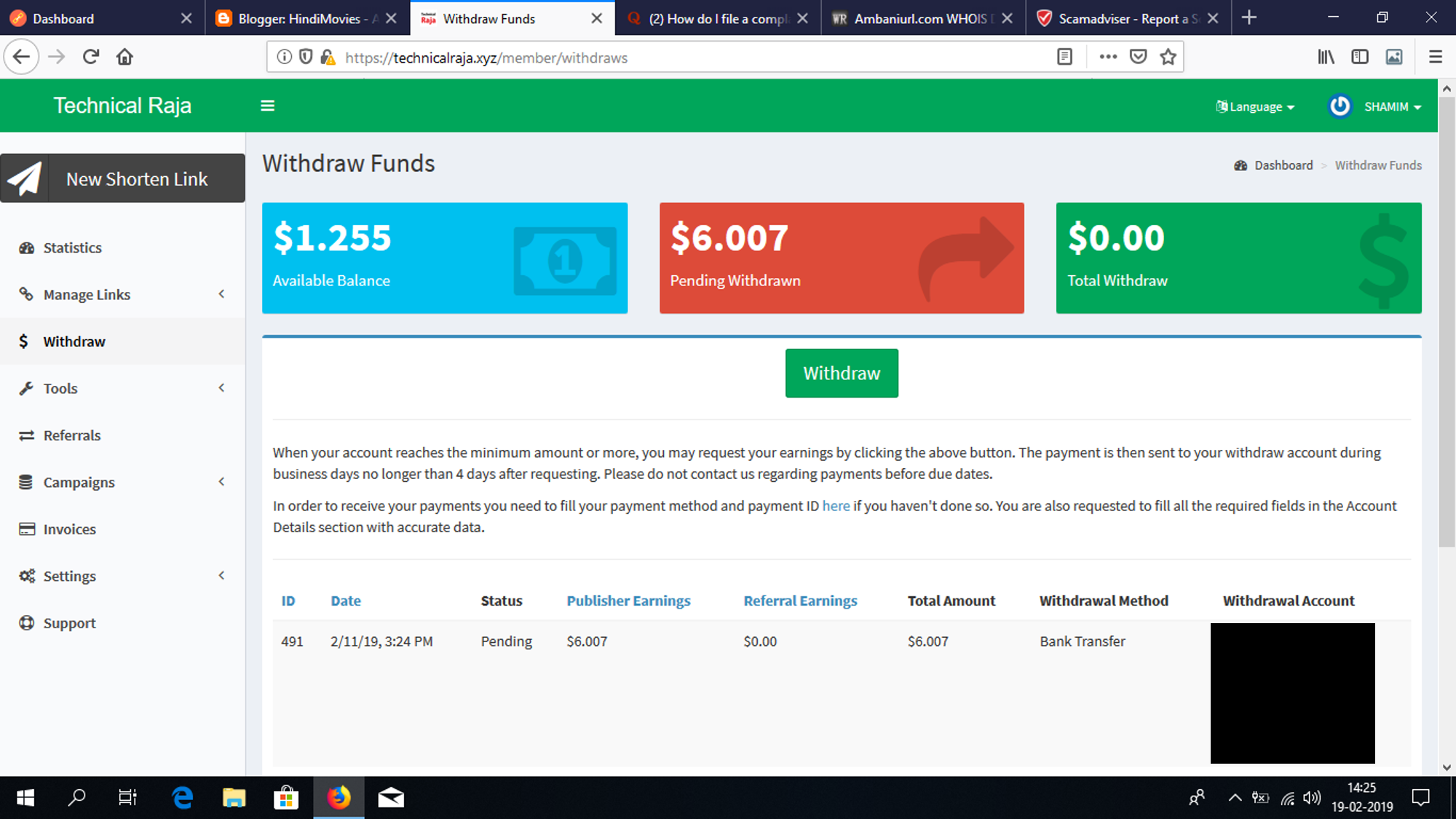 I request a wwithdrawl of 6.007 $ of my earning but after 9 also I did not get my money. I tried to contact with the website author through website contact form but the did not reply my enquiry. Now the change the name of the website ambaniurl.com to technicalraja.xyz.
Signaler le commentaire
Merci d'avoir signalé une conduite inappropriée
Veuillez vous connecter ou créer un compte pour laisser un avis...