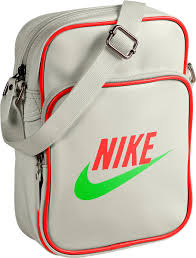 ok i went to a website called bagssimple.com and ordered a nike heritage shoulder bag cost 60 pounds in total with shipping i ordered it on the 1st of Feb.i sent a email to them on then 7 feb 2019 to find out about if its been sent out,
i got a email back a auto message saying on holiday from the 1st feb to the 12 feb so i thought ok i give them a chance to get back on the 13 feb they gave me a tracking number so i could track my bag i thought bag was on way to me.
Within a week there was a parcel for me and it wasnt a nike bag was way to small to be a nike shoulder bag it was a Cartier Braclet they emalied me saying shipping people in China mess up wrong order and its worth some money so keep it or sell it so i went to get it looked at and they said its FAKE Cartier Braclet sp i emailed bagssimple.com back and siad its FAKE and worth nothing now there no emails from them.
they gone quiet they was emailing me most days but now no messages from them they got 3 email addresses i sent them a link to there site with all nike bags had about 28 bags and they say they aint got any on that page They dont have bags at all its all pictures They still not giving me my money back but i go to bank and they refund it then the bank will be on there case.The way i got treated was not on they even have pictures of peppa pig bags etc and all FAKE
This company Needs to be Named and Shamed tell the World cos they just ripp off scammers they been going 101 days hope not another 101 days im so annoyed with bagssimple.com i will have you already reported you to internet police and Trading standards by time i finished they will Vansih i make sure of that Bagssimple.com is FAKE Stay AWAY from there cos u wont get a Bag u Get A FAKE Cartier Braclet instead of a bag what you ordered and payed for this Company bagssimple.com needs to be stopped soon as possible PLEASE TELL Everyone you Know about bagssimple.com FAKE WEBSITE . SCAMMERS .
Comentario del informe
Gracias por informar de un caso de uso indebido.
Por favor, identifíquese o regístrese para dejar un comentario....;