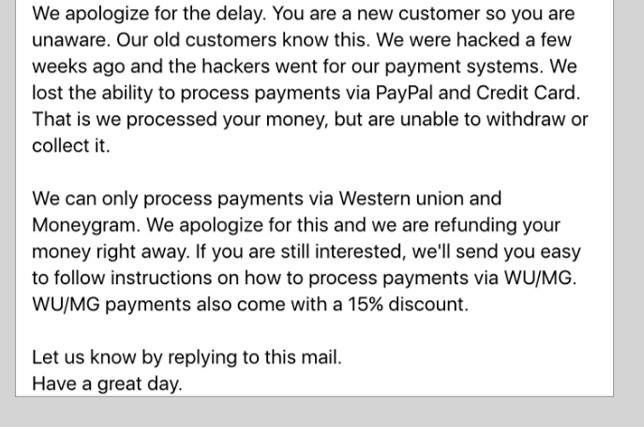 I purchased an item from Euromedsone.com which they never sent. They said their payment system had been hacked and couldn't access my payment. They have refused to answer any of my emails to them and have NOT refunded me.
Comentario del informe
Gracias por informar de un caso de uso indebido.
Por favor, identifíquese o regístrese para dejar un comentario....;